Whether you're looking to rent a car at Keflavík airport or Reykjavík airport, you have plenty of options to choose from. Let's delve into the top 8 things you need to consider when renting a car in Iceland.
The number of options may seem overwhelming but we will outline the key details to keep in mind when renting a car in Iceland. Renting a vehicle is based on personal preferences and unique situations, therefore, you need to judge for yourself what the best option is depending on your requirements.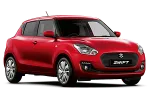 What do you need in order to rent a car in Iceland?
You need to have a valid driver's license with latin characters.
You need to be 20 years old and have had your license for a minimum of 1 year.
You need to have a credit card to put down for insurance purposes.
1. Insurance:
Driving in Iceland requires robust insurance coverage due to unpredictable weather and road conditions. Ensure you are well-insured, and if you're using personal insurance, verify that it covers rental cars in Iceland.
You can also consider independent insurance providers for potentially cheaper options. For example Rental Cover.
Most car rentals in Iceland are legally required to provide the most basic insurance and when you rent with Friend in Iceland the insurance is already included in the price.
Most basic insurances cover:
CDW – collision damage waiver (you still have a minimum liability to pay, often around 1300 euros)
PAI – Personal accident insurance
TP – Theft protection
Medium Insurance covers: 
All basic insurance included
SCDW – Super Collision Damage Waiver (this lowers your personal liability)
GP – Windshield and Glass with zero excess
Premium insurance covers:
All medium insurance included
SADW – Sand and Ash damage charge
ZERO – zero excess, no liability for you. 
What is never included in insurance in Iceland is the bottom of your car. This is only damaged when doing some serious river crossing so it's unlikely that you need to worry about it. If you do want to do some more off-road traveling, consider renting a private tour with Friend in Iceland.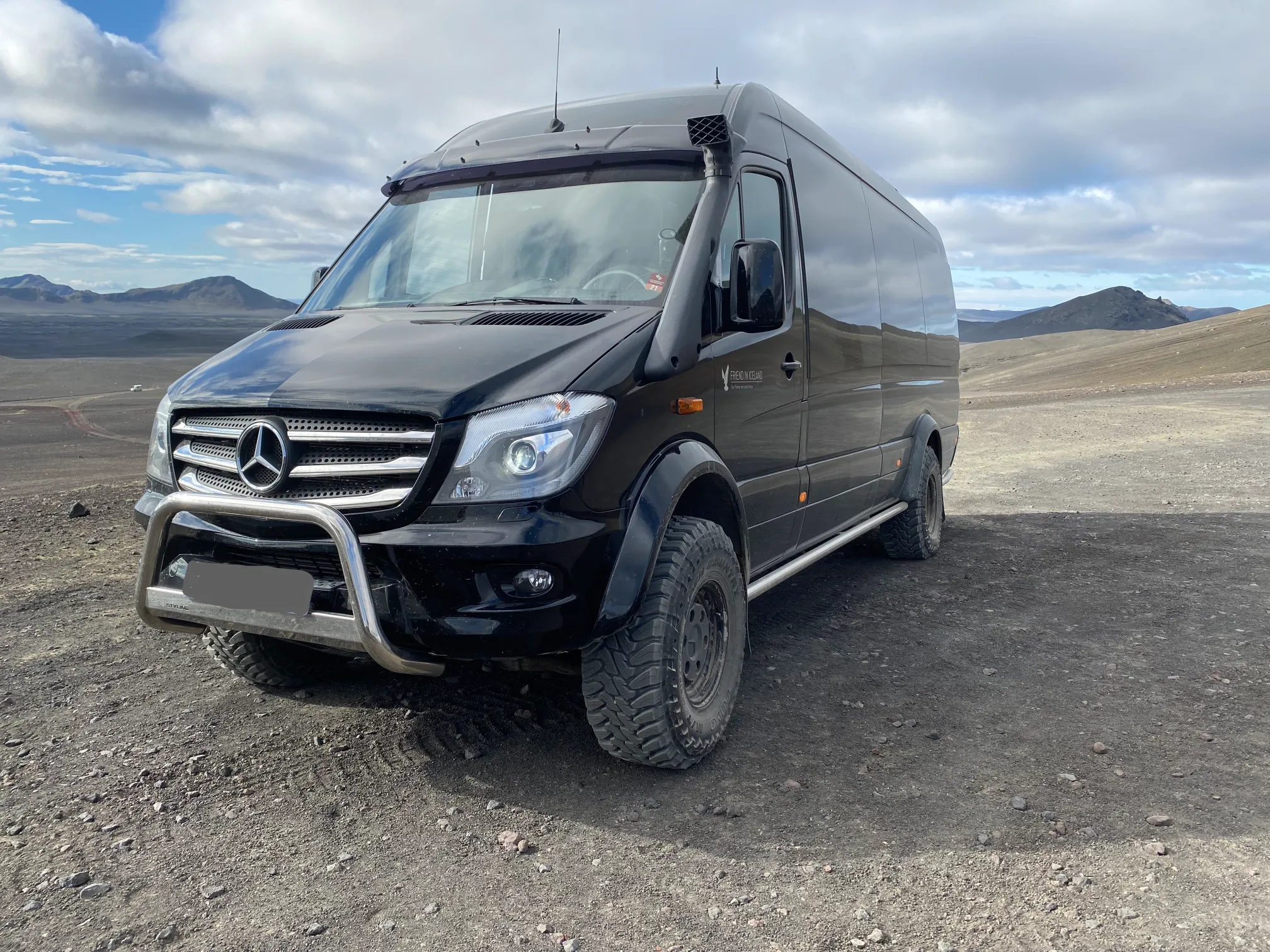 2. Daily Prices:
Most car rental companies in Iceland operate on a 24-hour rental basis, with daily prices decreasing for longer rental periods. Factor this in while planning your trip to optimize costs. 
3. Book in Advance:
Due to Iceland's small size and limited resources, it's crucial to book your car rental in advance to secure availability and better prices. Iceland's popularity among travelers makes same-day bookings challenging, so plan ahead or if you are having a hard time sticking to your travel itinerary then choose providers with flexible cancellation policies.
4. Internet:
When renting a car in Iceland it's crucial to stay connected during your trip by obtaining a local SIM card from phone providers like Nova, Síminn, or Vodafone, offering data for your phone. Google Maps works fine in Iceland but maps.me is even better for your road trip.
Alternatively, consider a digital SIM card if compatible with your phone. Holafly and Maya. This is possibly the easiest option that you have to obtain internet in Iceland, however, you need to make sure that these digital SIM cards are compatible with your type of device.
For group travelers, portable Wi-Fi rental options are available if you want the option for everyone in the car to access the same wifi.
5. What kind of car do you need for Iceland?
Contrary to a common misconception, a 4 wheel drive in Iceland is not necessary for most roads. Regular cars are suitable for the ring road, south coast, golden circle, and other typical road trips. Reserve a 4×4 if you plan to venture into the Westfjords, highlands, or drive on F roads. 
Jeep rental in Iceland is expensive and only necessary for certain situations such as river crossing in the highlands or the rugged unpaved roads in the Westfjords. 
You need to keep in mind that cars with a manual shift stick are very common in Iceland and you have to specify if you want to drive an automatic.
Is it recommended to rent a car in Iceland?
Renting a car in Iceland is a great way to explore the island at your own pace, not on a big bus tour group. However, there is quite a bit of planning that goes into exploring Iceland on your own. You can also consider going on a private tour planned by expert guides and you won't have to think about anything except enjoying the unique nature of Iceland.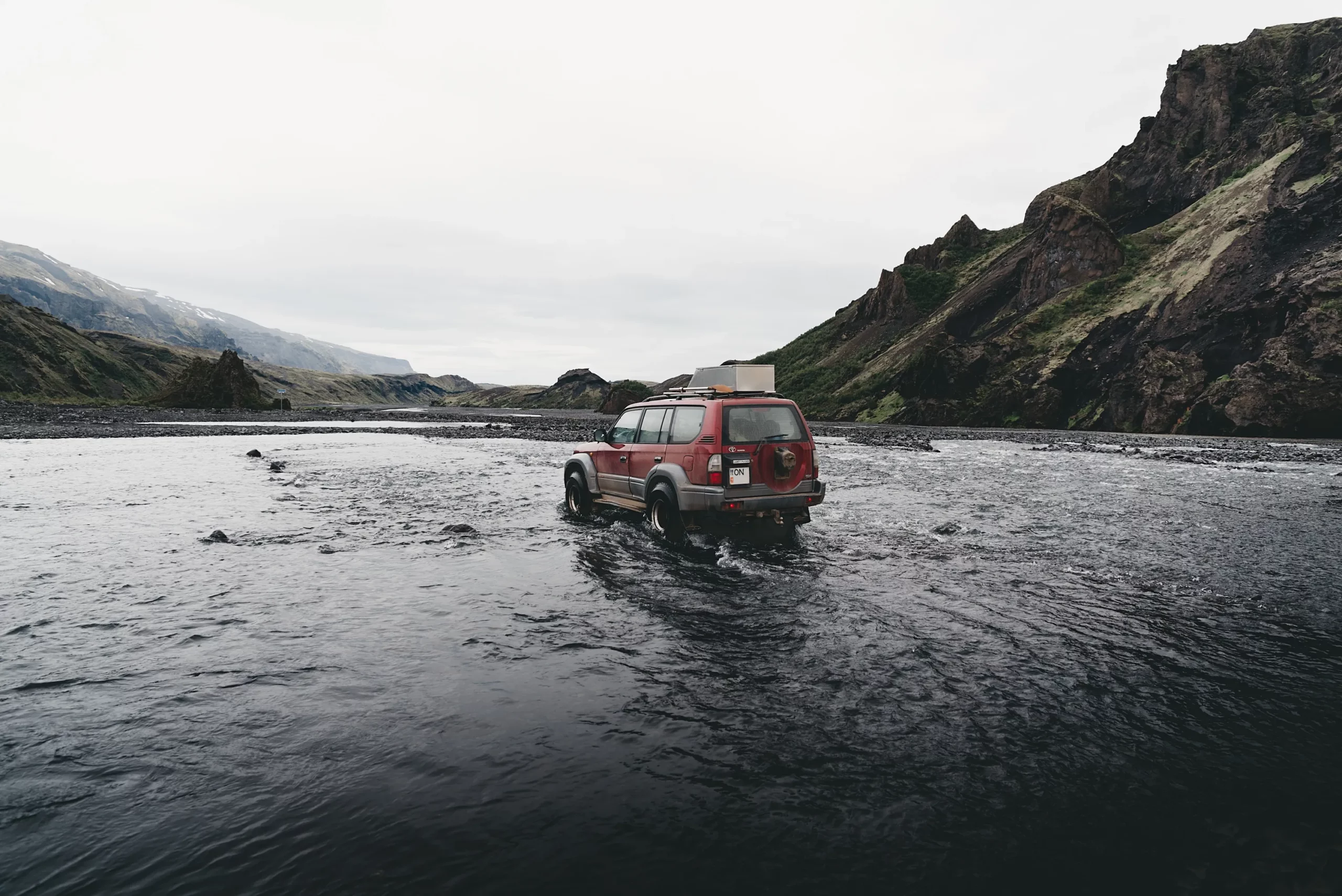 6. Mileage and Gas Tips:
If traveling beyond the south coast, be mindful of gas station availability, as they can be few and far between.  
Keep an eye on your gas levels, especially in remote areas. 
If you are doing the ring road or multi-day trips it's best to get unlimited mileage because you will most likely be covering a large area.
It's likely that you will need a credit card to take gas. Most pumps are automatic and require a credit card to pay with. You will also need to insert your pin so make sure you know your pin.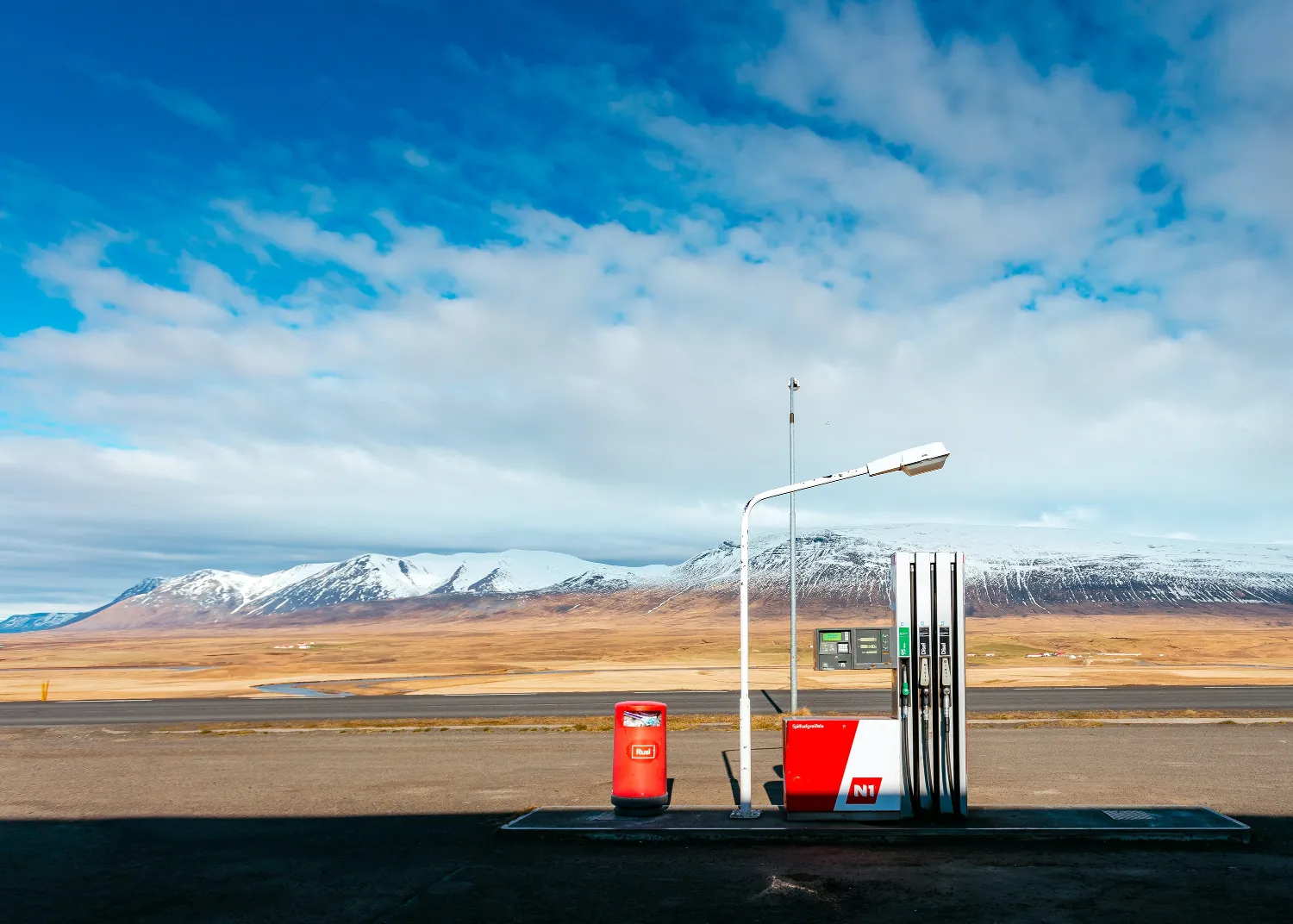 7. Speed Cameras and Seatbelts:
The traffic rules in Iceland are quite strict and frequently enforced. Everyone in the car is legally required to wear a seatbelt and the police often stop cars to check if everyone is wearing a seatbelt.
On the highway the speed limit is 90km/h and there are speed cameras set up around the country that will take a picture of the vehicle and charge your car rental that will then charge you for the speeding ticket if you drive too fast. The fines can be quite high so make sure you are driving according to the rules.
Example: If you get caught driving 110 km/h on a 90 km/h road the fine is 50.000ISK or around 382$
Also the alcohol limit in Iceland is 0.02 opposed to the 0.08 in the states. This is taken extremely seriously and we recommend you have a designated driver at all times that isn't drinking at all.
8. Safety
When it comes to driving in Iceland safety is an absolute priority. Not all roads are paved and unfortunately some of the roads are not of high quality. It's always important to check the weather forecast before heading out. You can also learn more about driving in Iceland here. 
Car rental at Reykjavík airport:
If you're already in the city and don't need airport transfers, consider renting a car from Reykjavík's domestic airport, where several car rental options are available.
Reykjavík airport is conveniently located about 2km away from the downtown city center and easily accessible by, foot, public transport and taxi.
Car rental at Keflavik airport:
For maximum convenience, opt for car rental at Keflavik International Airport upon arrival. It allows you to save on additional transportation costs to and from the airport. It's also convenient because you can start your journey right from the airport and explore Reykjavík on your last day before departure.
By following these tips, you can make the most of your car rental experience in Iceland and enjoy the breathtaking landscapes this beautiful country has to offer. Safe travels!